Riviera Beach Renaissance provides low-to-moderate income households, families, veterans, and the elderly an opportunity to purchase a newly constructed three or four bedroom home.  RBCDC will build six to eight homes on scattered sites with the next year.  Each eligible homebuyer will receive down payment and closing cost assistance, as well as gap financing to make purchasing the home affordable.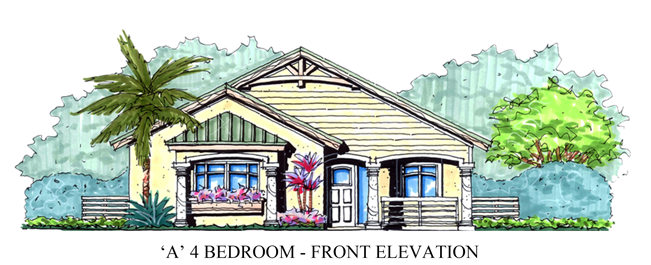 The homes will be built in the Riviera Heights and Park Manor neighborhoods.  Each state of the art home will be equipped with environmental friendly features such as low VOC paint; energy efficient appliances and air condition; and low flow toilets and water saving fixtures.  These features will reduce the home's impact on the environment while reducing the homeowner's energy and water service costs.  In addition, each property will include lush landscaping, hurricane shutters, and a concrete driveway.

In order to be eligible for the program you must not have owned a home within the last three (3) years and you must occupy the home as your primary residence once purchased.
Household income must not exceed the income limits listed below.
Riviera Beach Renaissance is funded by Palm Beach County with Department of Housing and Urban Development's (HUD) HOME funds. Homebuyers must meet income and purchase guidelines set by HUD, Palm Beach County, and RBCDC.
We are excited to announce that construction on the first two homes began February 2016 and will be move in ready by the first week of June. Construction on the remaining three homes is scheduled to begin by May 2016.
Please visit our office at the below address to pick up an application.
Riviera Beach Community Development Corporation
2001 Broadway, Suite 300
Riviera Beach, FL 33404
To receive an application by mail or for more information, call 561-320-7487.