RBCDC will host a Homebuyers Club to encourage homeownership. Each meeting provides helpful information about home loans; credit reports and scores: debt reduction; down payment assistance; and title services. RBCDC would like to help you navigate the home buying process and partner with you to ensure that you have the tools needed to purchase your first home.
Don't miss the next Homebuyers Club Meeting. This is your opportunity to learn more about our housing programs and submit your intake application.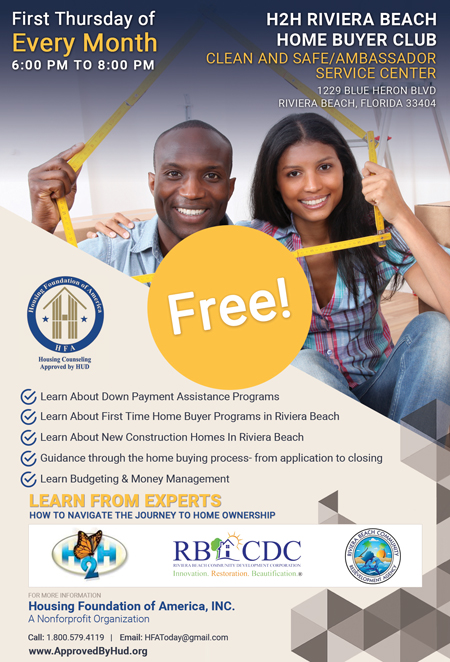 Also, click here to download the First Time Homebuyer Brochure.